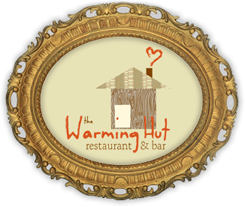 207 N. Main St.
Breckenridge, CO 80424
view map
Mailing Address:
PMB #420, PO Box 7399
Breckenridge, CO 80424
(970) 389.3104 email us
Owner, Stacey Brooks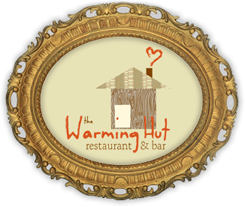 207 N. Main St.
Breckenridge, CO 80424
view map
Mailing Address:
PMB #420, PO Box 7399
Breckenridge, CO 80424
(970) 389.3104 email us
Owner, Stacey Brooks Connolly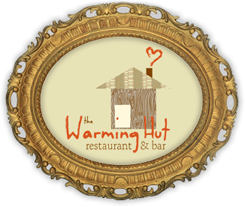 207 N. Main St.
Breckenridge, CO 80424
view map
Mailing Address
PMB #420, PO Box 7399
Breckenridge, CO 80424
970.389.3104 email us
Owner, Stacey Brooks Connolly

Wedding Receptions
Rehearsal Dinners
Private Parties
Meetings
Family Reunions
The Warming Hut Restaurant  is happy to help arrange and organize private parties, family reunions, wedding receptions, meetings or any other private gathering you are looking to plan. Please contact the owner, Stacey Brooks, directly to speak with her about your ideas and arrangements. She can be contacted at (970) 389-3104 or EMAIL US. The assistant manager, Allison Beauvais, can also help with private parties and large group arrangements. She may also be contacted at (970) 389-3104 or EMAIL US.
The Warming Hut Restaurant has a small, intimate room on the main dining level that can be made private for up to 12 guests. The downstairs level can also be made private for groups up to 25 people. We can provide access to a flat screen television on this bottom level for showing movies, slide shows or presentations.
In summertime we have a beautiful patio in the back of our restaurant with stunning views of the mountains. We are only a few hundred feet from the gondola as well. Book our entire patio for a fun afternoon of dining and drinking in the warm Colorado sun soaking in the spectacular mountain views – celebrate your special day, birthday, group event, community event or meeting with us.