OWNER STACEY BROOKS ELECTED TO WPO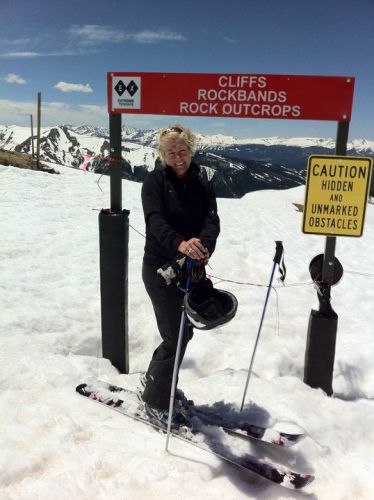 Stacey Brooks - Owner of The Warming Hut
and Sea Dog Sailing Inc has been elected to and
accepted by the Womens Presidents Organization -
a professional women's organization for women
corporate and business leaders in businesses with
a minimum of 1M in annual gross revenue. Congrats Stacey!!!!!
• • •
OPENTABLE FIVE STAR REVIEWS JUST KEEP COMING!
HOW MUCH DO WE LOVE OUR CUSTOMERS?!!! CANNOT BE MEASURED!
THANKS YET AGAIN.............for your love, support and
fantastic reviews that just keep coming!!!! We love you all!
Stace - Owner - The Warming Hut
www.opentable.com
OPENTABLE FIVE STAR Diner Reviews
"Old home built in the 1800's beautifully restored and converted
into a restaurant. Warm atmosphere and great food after a day of
skiing in Breckenridge. Recommend the Ruby Red Trout."
Dined on 3/26/2014
"Great food choices and wine list. Won't disappoint. Definitely
will visit again when in Breckenridge."
Dined on 3/28/2014
"Haven't been in a couple years, so this our 3rd visit over
some time, thrilled like the last. Great, attentive service didn't
surprise in Breck or at The Warming Hut and the seasonal Colorado menu
was delicious and a treat. Nice to see their commitment to preparing local
and you could taste it. I loved the ruby red trout with leak bread pudding and
fresh seasoned broccoli, discovered a wonderful new Zinfindel, Hullabaloo, and the kids
were excited for banafi pie. We'll see you back next time!"
Dined April 2, 2014
• • •
WARMING HUT TOP PICK IN DENVER LIFE MAGAZINE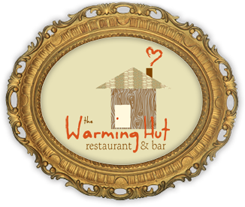 Breckenridge's Top 10
Denver Life Magazine
– March 1, 2014Posted in: Editor's Picks, Mountain Escapes
By Alison Roth
Don't let Breckenridge pass you by. On a late August weekend, I explored this all-season haven about 15 minutes south of Frisco. I stayed at BlueSky Breckenridge, a 52-condominium resort nestled off­ well-known Four O'Clock Rd. The boutique property tucked between Peaks 8 and 9 has a sophisticated mountain design, an outdoor heated pool and hot tub, a spa and onsite ski and snowboard rentals. Ready your skis at their lift-side lockers and hitch a ride to the sky on the Snowflake Lift or stroll three blocks to Main St. for post-activity delights. Once you drop off­ your bags at BlueSky, accomplish our top ten must-tries in this black diamond town.
ONE
Munch on the giant Peak 8 Cookie at Mary's Mountain Cookies. So Mary's technically began slinging dough in Fort Collins, but what's better than impenetrably rich chocolate fudge sandwiched between two thick, soft Snickers cookies? These delights originated at Cherokee Park Dude Ranch where Mary created satisfying cookies that could withstand storage in a rancher's saddlebag.
TWO
Fete at one of Breckenridge's renowned annual events. The Dew Tour showcases the world's top snowboarders and skiers. Other happenings include Ullr Fest, which celebrates all-things snow; the Budweiser International Snow Sculpture Championships; Kingdom Days, a summer fest honoring the town's mining history; Breck Bike Week, an action-packed week of demos, rides, races and lectures; Oktoberfest; and the internationally celebrated USA Pro Challenge, which pedals into town on August 22.
THREE
Enjoy Breckenridge Brewery & Pub's hearty fare and beer. The down-home feel of this welcoming brewpub makes visitors want to settle in and sip awhile. Try popular suds, such as Avalanche Ale and Lucky U IPA, or their seasonal and small-batch winners. Breck Brewery stands out for its beer-focused menu, which includes Pork Ribs braised in Avalanche Ale and Chili Relleno with Oatmeal Stout mole. If you can't wait to chow down, visit the Denver location in LoHi, The Ale House at Amato's, for a similar menu.
FOUR
Predictably, skiing Breck is a must-do on our list, but there's more than meets the eye now that the resort has opened Peak 6, which adds an additional 543 acres of terrain, 10 trails, three bowls and two lifts. One of North America's biggest ski terrain expansions in the past decade, intermediate and expert skiers and snowboarders must play in the fresh powder of Peak 6.
FIVE
What began in the '70s as a single performance at a local saloon is now Breckenridge Backstage Theatre, an exemplary community theatre experience celebrating its 40th anniversary this year. In August 2014, the playhouse itself will undergo a $1.3 million expansion, which will increase seating and backstage spaces. This year's performances include Monty Python's Spamalot and Shrek the Musical.
SIX
Our top pick for an elevated date night is The Warming Hut Restaurant & Bar. Owner, Stacey Brooks Connolly's "heart and soul food" is sophisticated and skillful, set in a historic home for an intimate dining experience. Whenever possible, the restaurant sources Colorado ingredients, resulting in dishes such as the Blueberry Wild Boar Sausage Medley and Elk Medallions with white cheddar stone ground grits. Reserve a seat for their quarterly, themed Supper Clubs, a four-course dinner with wine pairings that truly shines.
SEVEN
Sip on Breckenridge Distillery's small-batch liquors. This little distillery is the laid-back, unassuming headquarters of Breckenridge Bourbon Whiskey, one of the top three bourbons in the world. If you're short on time, stop by the Downtown Tasting Room on Main St. However we recommend heading to the actual distillery about six minutes away, which off­ers drop-in tours six days a week with distillery employees who pour generous samples and walk visitors through the distilling process.
EIGHT
Alleviate your sore, weary muscles with a stop at the quiet, little gem of Blue Sage Spa on Main St. If you're a sucker for methodical, deep tissue massages, this is just your speed. Add on 30 minutes in their Hydrotone Tub to stimulate your lymphatic system. On your way out, grab some natural sunscreen for your skin from their well-stocked, scent-filled spa store.
NINE
"SUP-ing" is all the rage in Colorado, and Stand Up Paddle Colorado o­ffers guided trips on the nearby Colorado River at Rancho Del Rio. I approached this experience with mild confidence, but seeing the frothy, flowing Colorado River made it quickly evaporate. Co-founder and guide, Javier Placer-Rodriquez, eased my fears with an on-land lesson, and the river's Class I and II waves o­ffered
just enough turbulence to challenge my shaky legs. The trip took us through scenic river country along the Union Pacific Railroad; by far one of the best adventure experiences I've had in the Centennial State.
TEN
Strap on some snowshoes to trek Breckenridge Nordic Center with 15 kilometers of snowshoe paths and 32 kilometers of cross-country ski trails in White River National Forest. The full-service lodge off­ers ski school, tours, rentals and a snack bar. The trails traverse historic mining roads and showcase beautiful panoramas of Ten Mile Range and Breckenridge Ski Resort
• • •
2014 DINERS CHOICE OPENTABLE AWARD!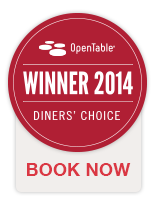 Wow! We are so happy to announce that we just won the
2014 Diners Choice Award on Opentable - this is all due to
our great customers, local support and terrific new
people we continue to meet! Thanks to you all a million times
over..............we love you all! Stacey - OWNER
• • •
WARMING HUT IN TOP 3 RESTOS IN BRECK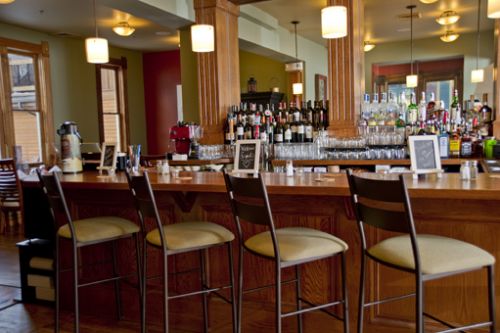 http://www.onthesnow.com/news/a/587861/3-top-breckenridge-restaurants-to-eat-at-after-skiing-peak-6--
• • •
Warming Hut Jumps to 4 1/2 Stars out of Five

Thanks to these killer 5 star reviews from amazing customers
The Warming Hut has jumped to 4 1/2 stars out of Five on both
Trip Advisor and Opentable! Thanks to you all for you continued
love, support and patronage! Happy New Year! Love, Stace - Warming
Hut Owner
Awards voted by OpenTable diners
Diners' Choice Winner
Neighborhood Gem
Diner ***** 5 Star Reviews
"Great food, friendly staff, great service... try the pumpkin biscuits! Yummm..."
Dined on 12/25/2013
"I dined with my 22 yr old son. We both enjoyed the Food and the laid back friendly atmosphere. Our server was kind and p..."
Dined on 12/26/2013
"great decor and art work. Attention to detail. they provide slippers for guests coming with ski boots! wonderful selecti..."
Dined on 12/27/2013
• • •
SUPPER CLUB WINTER 2014 - CROAITA AND THE DALMATIAN COAST; The Best of Med Dining
Sunday, January 26th 7pm
$55.00 per person - four courses/four paired wines!
Call for reservations soon! We sell out everytime!
970.389.3104
When:
Sunday, January 26th 7pm
What:
Four Course Dinner with Wine Pairings - $55.00 per person - LIVE MUSIC THIS TIME! YAY!
Why:
Experience delicious cuisine and fine wine with friends old and new........
Who:
You and your friends!
Where:
The Warming Hut Restaurant
Dalmatian Coast - Croatia Mediterranean Menu
First Course: Amuse Bouche - Smoked Salmon Pate
Wine Pairing: Rose
Second Course: Red Lentil Soup with Grilled Shrimp
Wine Pairing: Fume Blanc
Main Course: "Lamb Under the Bell" - slow cooked lamb stew in a terracotta dish served with potatos and vegetables
Wine Pairing: Pinot Noir
Dessert: "Palichinka" - classic Croatia crepes with oranges, chocolate & hazlenut cream
Wine Pairing: Riesling
• • •
The Warming Hut Newsletter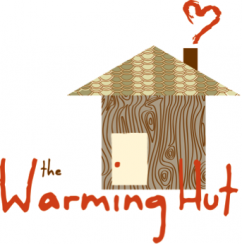 View the newsletter here!

• • •
GO 100% COLORADO BEER LAUNCH
The Warming Hut Restaurant is excited to announce the "GO 100% COLORADO BEER LAUNCH",. The Warming Hut Restaurant is currently clearing out all Non-Colorado bottled and on tap beer in order to take on 100% Colorado Micro Brew by January 1, 2014.
The Warming Hut Restaurant's owner Stacey Brooks Connolly and Hut Staff continues to promote and believe in the promise of local Colorado products. The restaurant is therefore going 100% Colorado on tap and in the bottle as of January 1, 2014. Tap will rotate seasonally and the restaurant's bar will offer over 11 bottled Colorado Micro Brews.
To celebrate this launch The Warming Hut Restaurant will throw a town party for locals, visitors and beer lovers. The town party will feature a local Colorado band, happy hour food specials all day and all Colorado beer whether on tap or in bottles will be $3 bucks for the party.
• • •
WOW THANKS!

We are still telling people about your amazing restaurant and the experience we had there on June 20th. Looking at the menu today brought a tear to my eye and a smile to my face.
Best of luck, happy anniversary, and please open a location in Fort Collins!
Renae Steffen
Administrative Director
North Front Range Metropolitan Planning Organization
419 Canyon; Suite 300
Fort Collins, CO 80521
Work: 970.416-2315
Fax: 970.416.2406
Email:
[email protected]
• • •
2013 Award of Excellance

Warming Hut Awarded by Trip Advisor!!!
• • •
Open table awards and reviews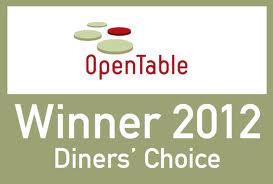 Awards voted by OpenTable diners
Diners' Choice Winner Kid Friendly
and
Diners' Choice Winner Neighborhood Gem
5 Star Featured Reviews
fit for foodies (20), neighborhood gem (19), romantic (9)
5 STARS
"Very warm and cozy dining room. Wide range of choices on the menu. All dishes were tasty, salads fresh, mussels very good. During busiest week of the year service was very attentive."
OpenTable Diner since 2005 - dined on 12/28/2012
5 STARS
"I chose the Warming Hut for my birthday dinner. We started with the pumpkin, feta, spinach quesadilla - fantastic! My husband chose the roasted chicken, garlic mashed potatoes and asparagus. The..."
OpenTable Diner since 2009 - dined on 12/13/2012
5 STARS
"I am a concierge in Vail. This is my new go-to spot in Breckenridge. You'll be seeing me any my guests in the future. Keep up the good work!"
VIP OpenTable Diner since 2007 - dined on 01/25/2013
• • •
Trip Advisor - 5 stars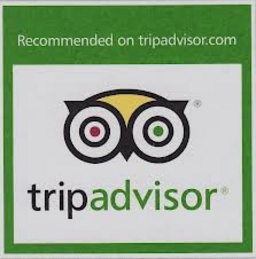 Big thanks to all these amazing customers we have had over the past several weeks.....what a pleasure to wait on and serve such delightful people. We could not do any of this without you and your partronage and support. Big big thanks to all of you. Here are a few of our favorites!!!
The Warming Hut Restaurant
Rating 5 Stars 1/19/2013
Review Great cozy place for lunch or dinner!
Rating 5 Stars 1/23/2013
Review Warm atmosphere, great food and drinks!
• • •
DINERS CHOICE AWARDS GO TO THE WARMING HUT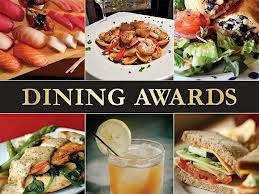 Awards voted by OpenTable diners
Diners' Choice Winner: Kid Friendly
Diners' Choice Winner: Neighborhood Gem
The Warming Hut is proud to announce that we have just received another dining award. Many thanks to all our amazing customers, locals, patrons, visitors alike for voting and for taking time out of their busy day to give us these stellar reviews and awards. For full information and to read all reviews go to www.opentable.com
• • •
WE WILL MISS OUR FAVE CUSTOMER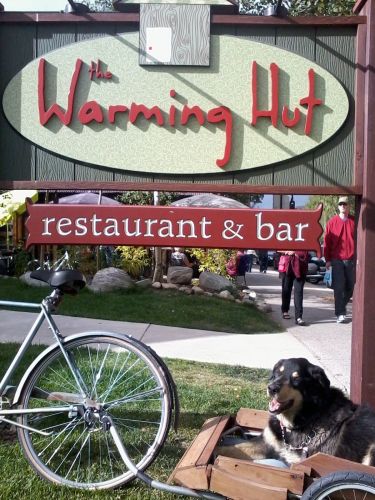 Kobe has moved along to doggie heaven but we will always miss him and think of him. He was our favorite and most colorful customer!!! WE LOVE YOU and your owner! Stacey and The Warming Hut Staff
• • •
Thanks Warming Hut!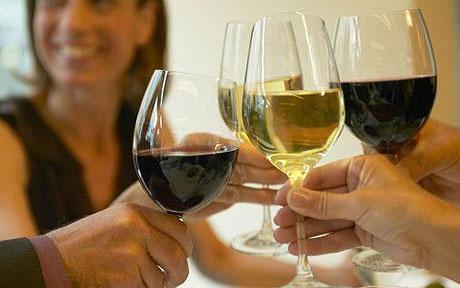 September 26, 2012
Just wanted to give you some good feedback for the restaurant.
My husband and I had our anniversary dinner at The Warming Hut last night. The food was delicious and it was obvious that the chef used fresh ingredients. It was a cozy and comfortable atmosphere. Allison took great care of us. We really enjoyed our evening. Thank you.
Michell Kane
• • •
Wisconsin Family Fantastic Customers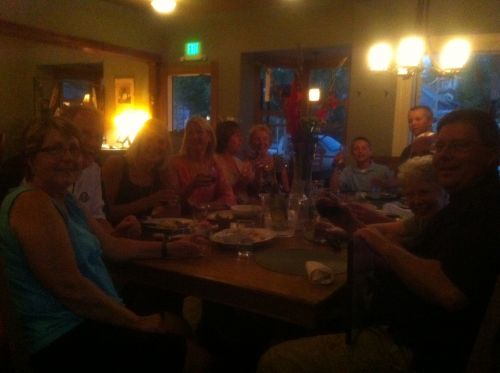 We are so fortunate to have amazing friends, supporters and locals that frequent our restaurant which makes all the hard work worth it. We are thankful everyday for these amazing people. Every once and a while we have a beautiful group of people who come into the restuarant as they are passing through town as visitors, tourists or just passersby. The beautiful Remmer Family is one of these examples. Thank you for your kindness, generosity and just being down to earth great people. You have no idea how much that means to us in the service business........you are truly a pleasure to wait on and we look forward to your return! THANK YOU! Much love, Stace and The Warming Hut Staff
• • •
Friends of the Warming Hut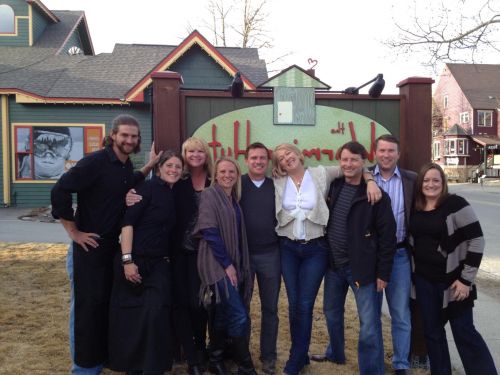 many great friends......
• • •
WARMING HUT OPENS TO WARM RECEPTION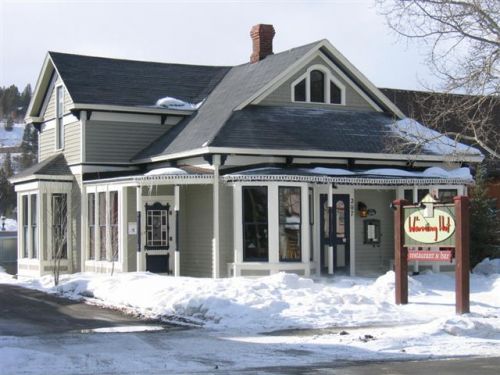 • • •
Warming Hut Opens...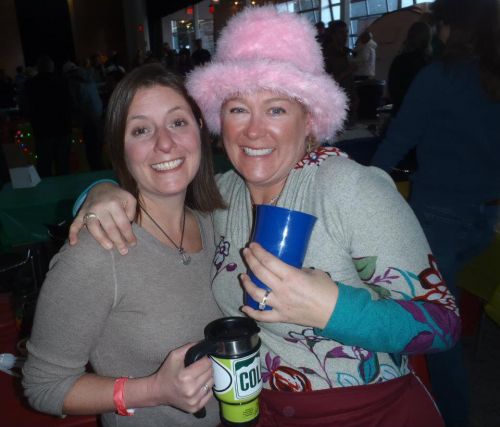 • • •