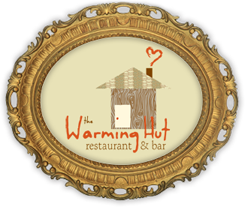 207 N. Main St.
Breckenridge, CO 80424
view map
Mailing Address:
PMB #420, PO Box 7399
Breckenridge, CO 80424
(970) 389.3104 email us
Owner, Stacey Brooks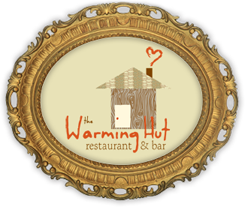 207 N. Main St.
Breckenridge, CO 80424
view map
Mailing Address:
PMB #420, PO Box 7399
Breckenridge, CO 80424
(970) 389.3104 email us
Owner, Stacey Brooks Connolly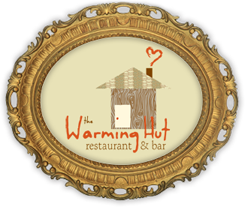 207 N. Main St.
Breckenridge, CO 80424
view map
Mailing Address
PMB #420, PO Box 7399
Breckenridge, CO 80424
970.389.3104 email us
Owner, Stacey Brooks Connolly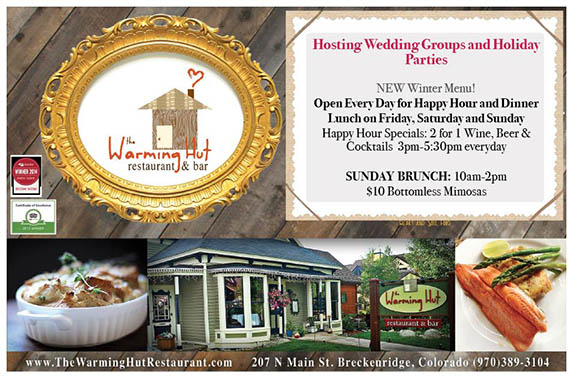 Winter is coming, that means time to book your holiday parties and plan for weddings, rehearsal dinners, bridal luncheons and more next spring and summer!
Get in touch with Stacey or Alex at the hut to start your planning now!
Our menu features local Colorado Sourced, Gluten Free and Vegetarian dishes.
The Warming Hut Restaurant is happy to help arrange and organize:
Wedding Receptions
Rehearsal Dinners
Private Parties
Meetings
Family Reunions